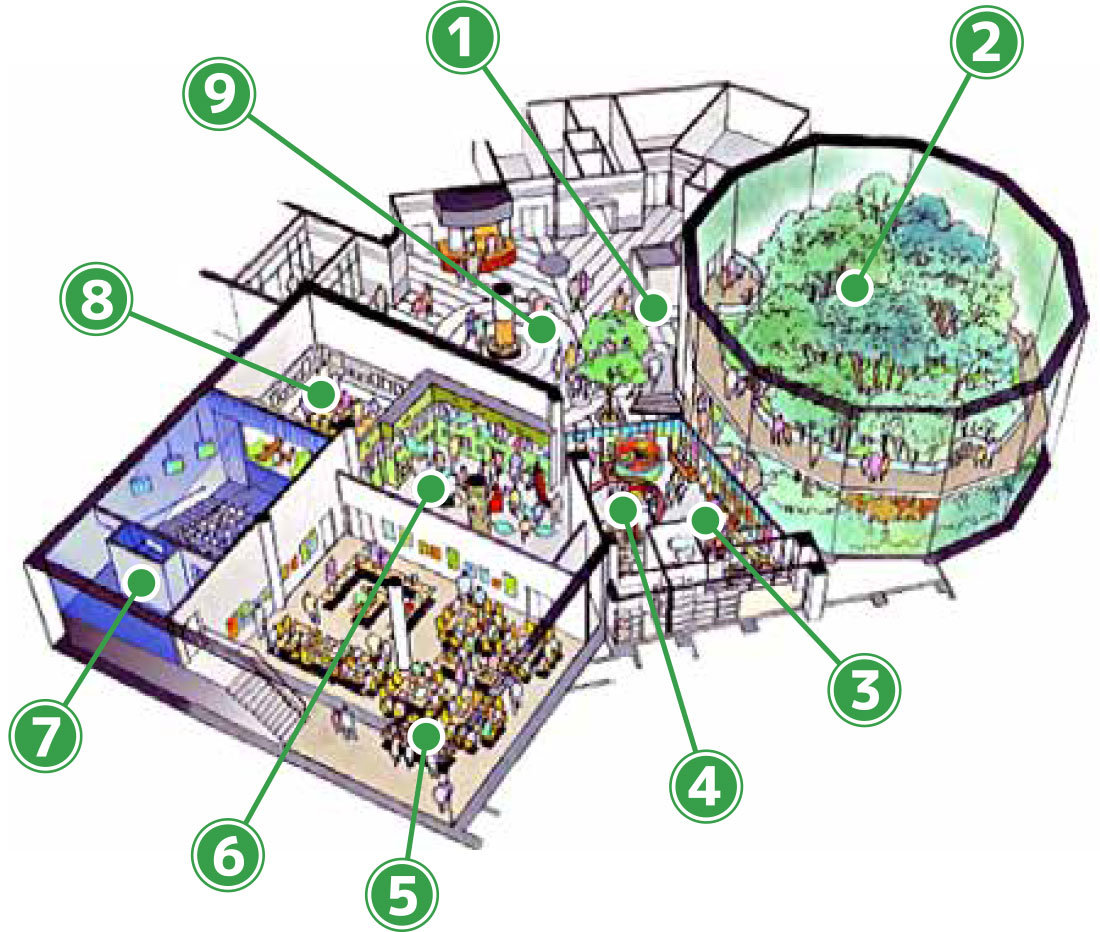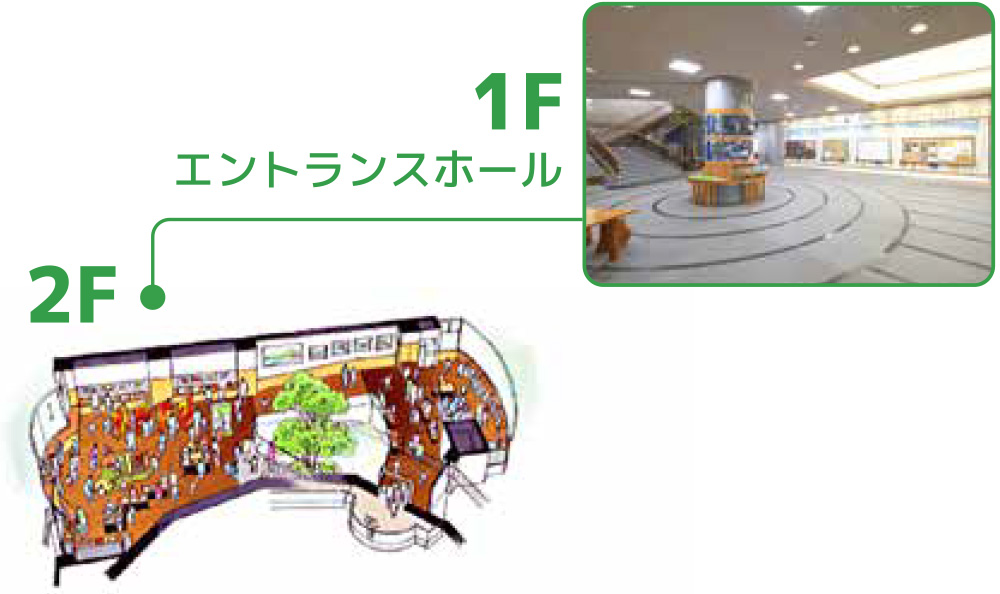 From the entrance hall with a double-height structure to the observation room on the 2nd floor
Rest Corner
Relax in comfort while taking in the panoramic view of Hyonosen-Ushiroyama-Nagisan Quasi-National Park from this rest corner. Visitors can use the zoom monitors to get a closer look at distant objects as well as learn more about the park.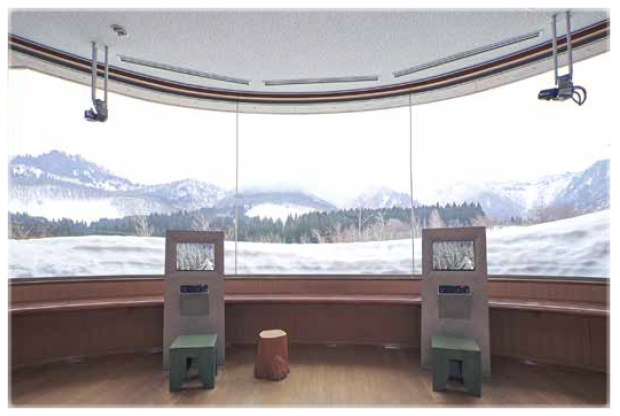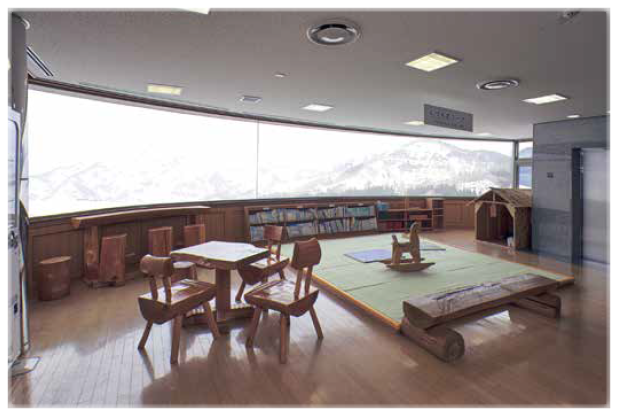 Forest Diorama
Stroll along a spiral walkway in this 23 meter in diameter and 10 meter in height full-size recreation of an area of a beech forest at Mt. Hyonosen. Stuffed specimens of some of the more elusive wild animals that inhabit Mt. Hyonosen are also displayed here.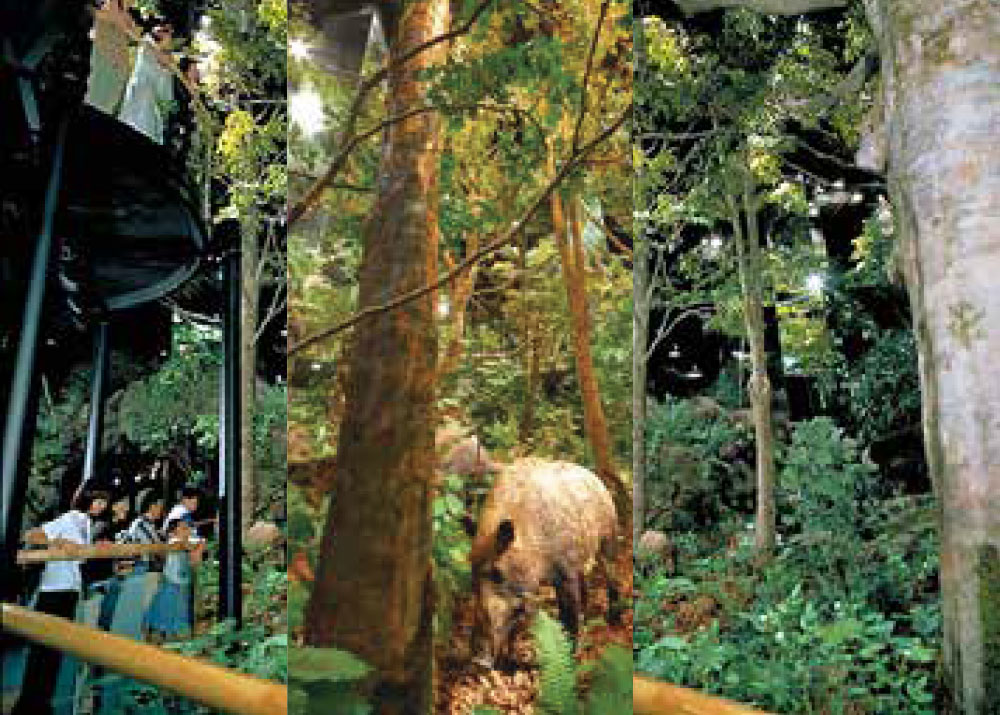 Learning Exhibition Room
With detailed information about Mt. Hyonosen's history culture, landforms, geological features, plants, and animals, this exhibition room is highly recommended for anyone with a penchant for learning as well as for children working on independent research projects. Visitors can also learn with a diorama brought to life by explanatory projection mapping.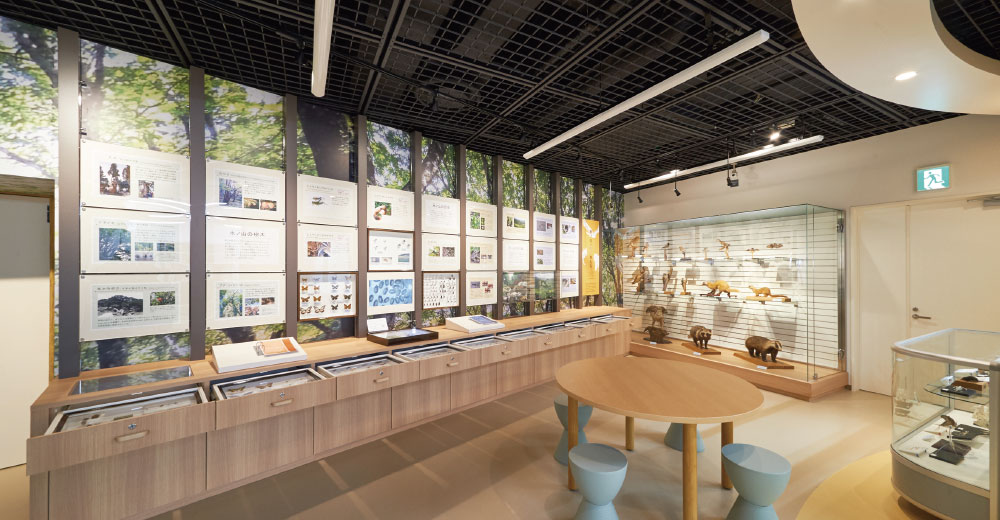 Nature Lab
Watch and learn as staff prepare insect, skeletal, and botanical specimens. The staff will also gladly answer any of your questions concerning the nature at Mt. Hyonosen.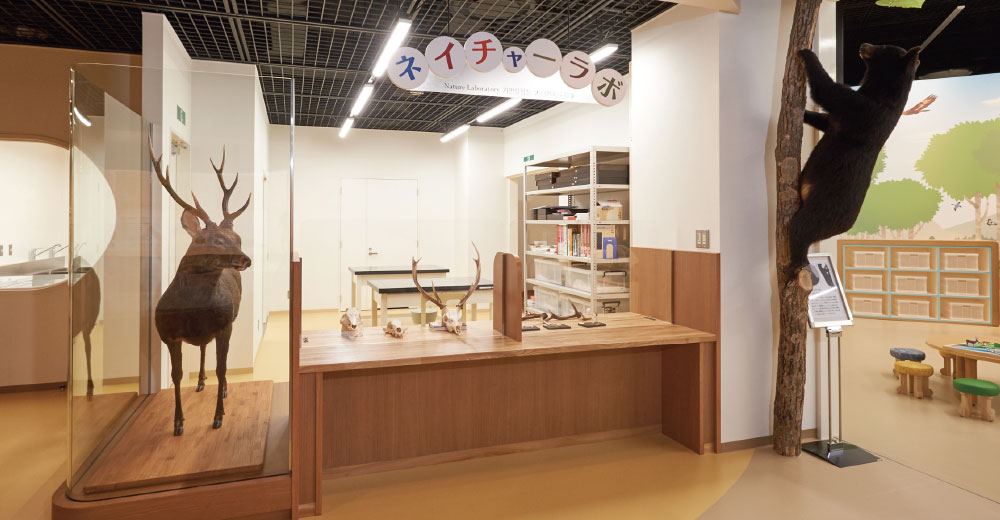 INUWASHI(Golden Eagle) Hall
This multipurpose space used for group activities, conferences, and exhibitions is large enough to accommodate more than 100 people.

Forest Playground
With skeletons on display and bird sounds to play, young children can learn about the creatures living on Mt. Hyonosen in a fun and interactive way. There is also a bouldering wall to climb and animal costumes to try on in this highly recommended corner.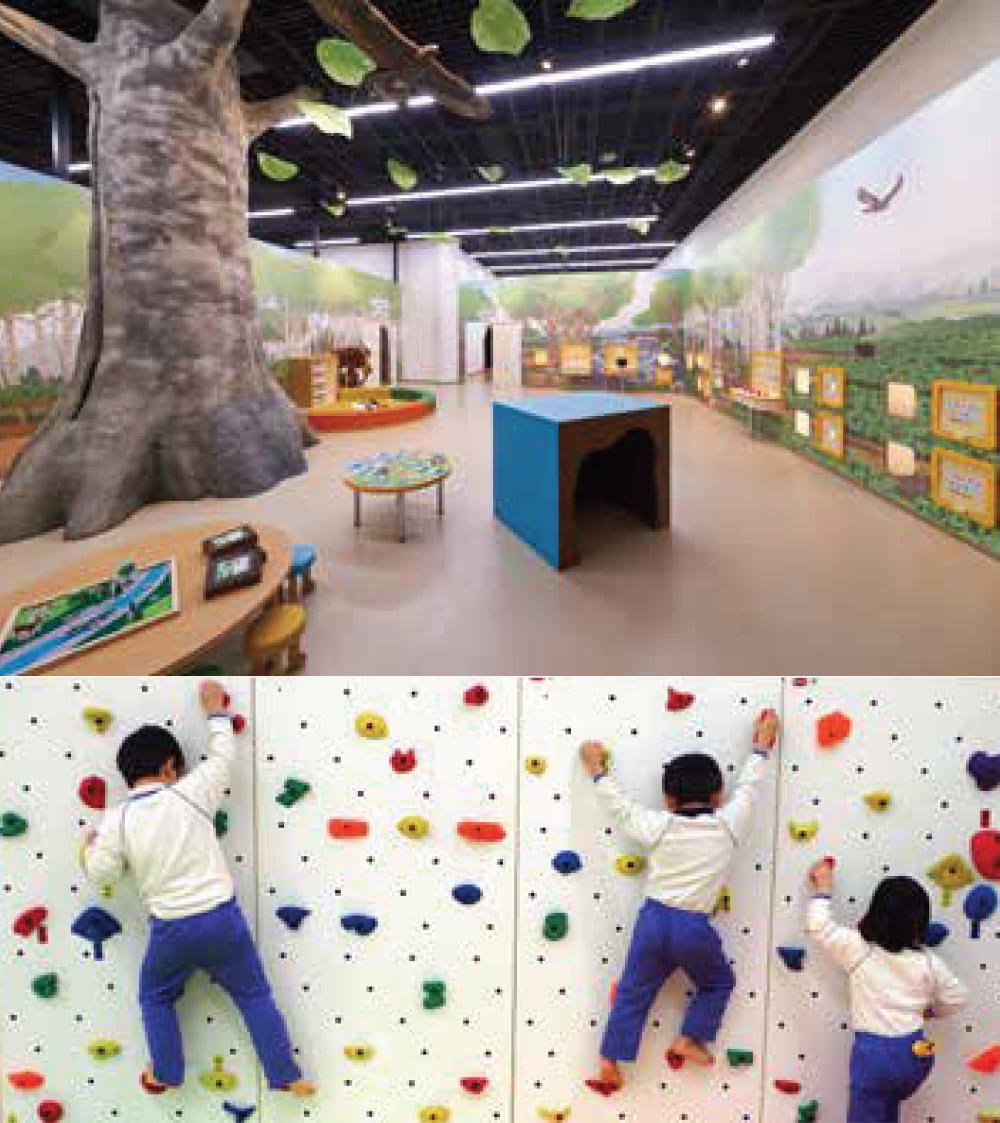 Eagle Sky Theater
This adventure movie on a huge 200-inch screen elicits the sensation of soaring on the back of Mt. Hyonosen's symbolic golden eagle to get a bird's-eye view of the fascinating natural world of Mt. Hyonosen.

YAMANE(Japanese Dormouse) Room
Participate in group based hands-on
learning sessions as well as nature courses.
Application & details(Japanese)

Mt. Hyonosen Hiker's Corner
Find up to date information on Mt. Hyonosen trails as well as seasonal information on flowers, wildlife, and more at this reference center for hikers and trekkers.
Entrance Hall